September 26 @ 8:17 pm
UTC+0
Event Navigation

EVO IOOC Italy 2021
Event Navigation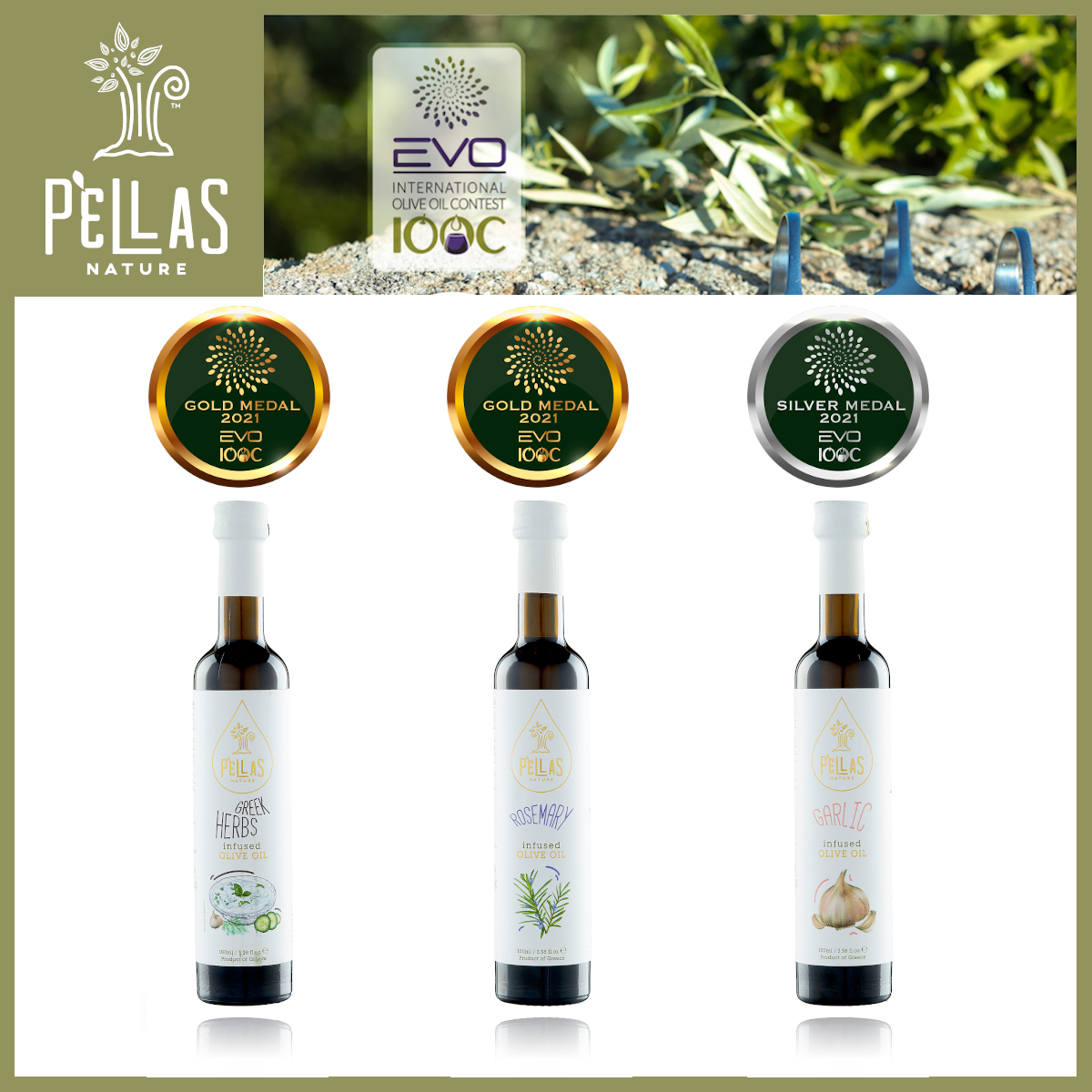 Two Gold Medals and One Silver at EVO IOOC Italy International Olive Oil Contest 2021!
EVO IOOC International Olive Oil Contest is included by World Ranking Extra Virgin Olive Oil among the top five international extra virgin olive oil contests and the first in Italy.
We are honored to have won Gold Medal for Pellas Nature Greek Herbs olive oil, Gold Medal for Pellas Nature Rosemary olive oil and Silver Medal for Pellas Nature Garlic olive oil!
Gongratulations to all the winners for their great achievement.
Thank you wonderful Pellas Nature team. Keep up the hard work.